DAY 1 - California to Korea (scroll down for DAYS 2,3,4...)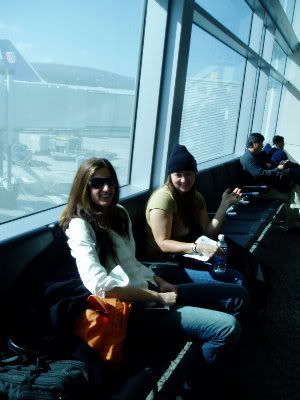 ........Waking up this morning was an effortless glide into semi-consciousness. As if my sleep was this half-waking state, or perhaps the other way around - being 'awake' was this half-sleep state. It takes rooting myself out of my routine to check these things. Like getting up in a plane and looking down on my hometown – the same one I see everyday, down on the ground. But seeing it from above gives a little perspective. Like how half-consciously I live sometimes. And here I am on this airplane. Not over my home town, but over the Pacific Ocean, heading for Korea.
..I mulled about the kitchen, making coffee, and thought of the bus trip I took at 17 years old – from Chicago to LA. Running away from home for the first time…guitar and suitcase in hand…goin to the promised land. And the colorful bunch on the bus that trip. I remember a man in a cheap, wrinkled suit, with a suitcase that turned out to be full of bottles of alcohol! How cool he seemed then. How cool everything seemed then. Taking chances, breaking rules, martyrdom.
Odd that I would think about that trip this morning, which I haven't though about for years. And yet it makes perfect sense. Here I am – guitar and suitcase in hand…goin to the promised land. Funny how life is like that - we just find new promised lands. But this ain't no party…this ain't no disco.. It's Korea. Fierce pride, determined strength, with a history replete with being beaten down and springing right back up. Taken as a whole, it's been a hard life, and it shows. As an American who's never had a real invasion and conquest of his home, who's lived a typical, soft, sheltered, American life, I'm in awe, I'm intimidated, and fascinated by these people.
And how will they receive me? Now that I'm actually going to be there, face-to-face, after releasing this album and video to an ambivalent Korea. There's been letters of praise, of thanks, of congratulations. And there's been reproach too. Without the 'back-story' I can see how it might look like another American version of stereotypical Asian culture. Yet it means so much more to me, and the music, the video, the message, all are in the service of greater cultural understanding and exchange. But how will they receive me? Will I be revered? Reviled? Or just ignored?
The stakes are higher here, just like they were when I went to LA some 30 years ago. I seem to have a way of laying low in anticipation, but then rising like a tiger when the moment comes. It's this anticipation of the 'event' that brings back the clumsy, soft, teenager running away from home, and belies the man I've become today – responsible for the people on this tour, for the people back home in my company, and for the message that I put out there. Yah, the stakes are higher, but so is the reward.
----------------------------------------------------------------------
DAY 2 -
Let the pictures do the talkin
Day trip to Gyoungbukgung palace, by way of Myungdong stream.
First show at Freebird in Hongdae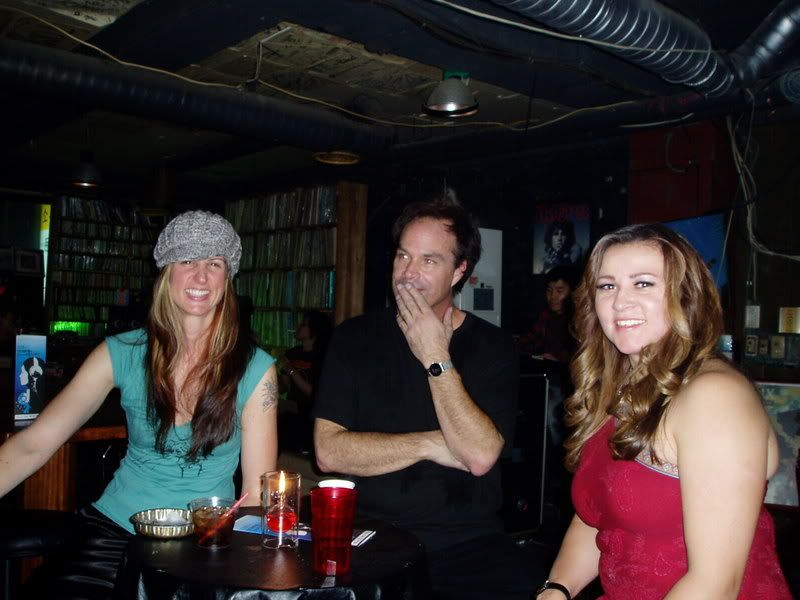 ---------------------------------------------------------------------------
DAY 3 - Panmunjeom and the Demilitarized Zone - Separating North and South Korea. This building, and this table, straddle the border between North and South Korea. The center line of the table is the border, so I can say that for a brief, shining moment, I was in North Korea...
My heart raced, and the hairs on the back of my neck stood up when the bridge came into view. It was a feeling I can't describe. Deep inside. And an eiry sense of deja vu after filming the video on "our" bridge in So. California that looks so much like this.
And Kalbee and Souchu to wash it down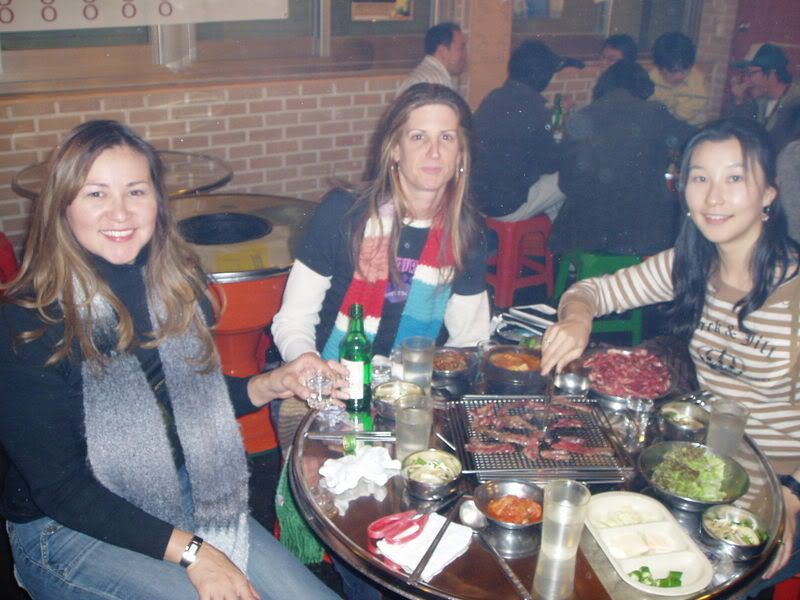 ---------------------------------------------------------------------------
DAY 5 - BAND ON THE RUN
or
TO HELL IN A HANBOK
I've done life on the road, but never like this. It's about on Sunday, and I'm sitting in my hotel room in Seoul, waiting for a phone call that will decide the outcome of this tour.
Yesterday, we were booked into a Seoul club called FunkyFunky at 9, but had an invitation to come back to the club we played at on Thursday, for an encore performance earlier. So we hustled down to this club (Freebird), and sat...and waited...while other bands sound checked, rehearsed, etc. It became so late that we had to bail and head over to FF. < P>
Then, we get to FF, and find we were misbooked into a PUNK club, had no guitar tech, as promised, and asked to play 2nd, not headline. But the show must go on,
So, 2 seconds after the last note of the last song, feeling lucky we weren't stoned to death by the testosterone-laiden ex-pat/english teacher punk crowd, we made our way out the door. The club owner follows us out, and says 'where's my money?" (in Korean - we had our awesome guide - Jinney with us to interpret). I laughed, and laid out what our agreement was, how they didn't come through with any of the promised items on our agreement, and said 'we're leaving.' So, the 4 of us hightail it out of the club, with all our gear in hand, and pick up speed as we make our way down the street. Tanner breaks into a rousing version of McCartney's "Band on the Run," and soon, all of us were singing along as we sped away from the scene of the crime…
Well, he calls the so-called booking agent, who calls Jinney, and threatens to have us detained at the airport. Being a Korean-only speaker, I had to argue with him through Jinney (which was so unfair to her). I finally instructed her to take the money back to the club owner and wash our hands of this whole deal.
But that leaves tonight's show hanging in the balance. After a sleepless night, walking around the streets of Seoul, I decided to put it back in their lap - we'll play if they agree to the terms of the original agreement,
And so, here I sit, waiting for word on whether or not we'll play, and how we will resolve this mess.
Happily, I got on famously with the owner of the first club - Freebird, and we've got our finger on the pulse of what's really going down in this town for future tours for us, and I hope for more western bands. And I hope my experience can guide those to come after me, and avoid making the same mistakes as I've made.
Final note - the girls in the band have been awesome, and Jinney has been a saint. And I've met some great new friends here. And, I hope, reached a few with our message of international friendship and exchange. I'm told that the hotel here played our music all day long yesterday. I'm glad we were out. Don't think I could take listening to any more right now!
DAY 6
WHAT A DIFFERENCE A DAY MAKES
I think Asian people have an admirable way of sweeping the past under the rug, and focusing on the now, and preserving the 'relationship.' To many, the "relationship" is the most important thing – whether it's business, friendship, family, whatever. In this spirit, I received a call from the agent, who turns out not to be an "agent" at all. He is a volunteer for a non-profit organization called CCA, or Club Cuture Association..
All the booking, the endless phone calls and questions from us in the weeks/months before the tour, he fielded for free. So, he calls and asks me to read the email he just sent, explaining all this, explaining the problems we'd had, and genuinely, deeply apologetic, and hopeful for working together in the future. So, I agree to meet with him at the club du jour – "Club TA" that evening. Jinney came by the hotel early and came up to my room with her friend "Hyon Li."
I made them tea and had a nice visit before heading out into the late afternoon. Jinney said she'd never been served tea before by an American.
I love it when she talks that way.
Walking into Club Ta, we felt like we were walking into a land of make-believe. Thoughtfully decorated in warm, Moroccan/Indian décor, we were greeted with a friendly and appreciative English-speaking club owner named "Kiu." He greeted us with presents, introduced us to his staff, brought ice water and we got set up and did sound check with the smoothest sounding PA system in recent history! This was amazing!
I was in the "band lounge" off the side of the stage, when the "agent" showed up and popped his smiling face through the gauzy curtain separating the room from the stage. We had a truly gratifying meeting. He, too, is interested in, and works to bring about cultural exchange, and brought gifts of CDs, DVDs, etc. and spoke at length about how things worked, and why things happened the way they did to us. And of course, again, profusely apologized. I reciprocated with gifts for him and the club owner, and shared a warm, genuine conversation with him. When he left I realized we had not only salvaged our relationship, but established a rapport that will enable us to continue to work together on this idea of cultural exchange in the future.
After a memorable meal with Jinney at a chicken soup (samgyetang) restaurant that Christina was focused on going to, we made it back to the club, and enjoyed the sets of two acoustic, Korean "boy-bands" before us.
Our set went well, and I continue to be gratified at the response from audiences at what I'm saying (In Korean) between the songs. It's a simple message – I hope that Korea and America can be friends – but they always cheer and shout when I say that. I'm very happy.
From there, we quickly made it to Seoul Tower just before the last elevator of the night ascended into the heavens above the amazing Seoul skyline at night.
After saying goodnight to Jinney back at our hotel, the 3 of us found the perfect, late-night dive restaurant called the "Matching Mole." – a comfortable place for us to make fools of ourselves in relative obscurity one last time together. Oh, and the food was pretty good, too.
-----------------------------------------------------------------------------------------------------
DAY 7
After one last morning, engaged in our respective Korean diversions (me, at Jogyesa doing temple bows, the girls out for one last mini-shopping spree), we check out of the hotel (to the sounds of our music playing over the hotel sound system. Actually, it sounds OK to me this morning), we say our goodbyes, and make our way to Incheon airport. One last meal of bibimbap, and we're on the plane heading east at 30,000 feet.
This time, I'm wide awake.
Not the half-sleep state that I came here in.
Korea has a way of doing that to you…
Korea.