If I've learned anything in this life, it's that we are not the sole scriptwriters for our lives. We make our plans, but life has a way of going where it needs to go, regardless. How many times have I made a list for the coming year, only to find at the end how I would have sold myself short, had my year gone as I had planned! So, having said that, here's how my year looks going into it... we'll see how it looks 11 months from now! ..
JANUARY-FEBRUARY - Right now, I'm writing songs for a domestic release album to be recorded in the summer. We've booked the shows for the Japan tour in March/April and are setting up press releases, radio interviews, print, and video.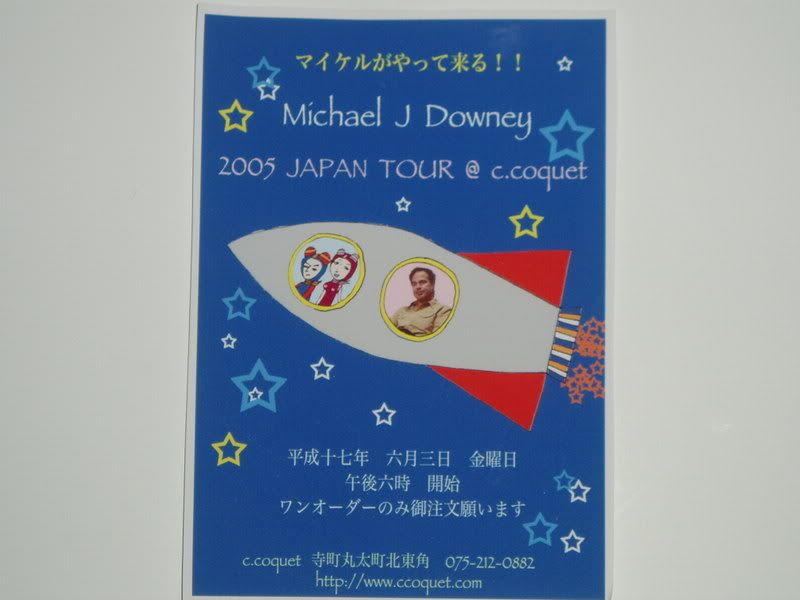 With the invaluable help of Atsuko, my Japanese assistant who translates, makes arrangements with the venues, hotels, transportation, and last but not least...continually coaches and tutors me with my clumsy Japanese. To her credit, and a host of awesome language exchange partners, after 2 and a half years, she's got me to a conversational level with it. We'll be going into rehearsals for the tour starting in February down in LA.
So, on MARCH 28th, Michael J Downey and the World will leave for Japan until APRIL 9th. We'll do 3 shows in Tokyo, then have 3 days off - one day at a hot springs resort in Hakone, and two days in Kyoto. Then we'll be playing in Kyoto, Osaka, Kobe, and finally Nagoya. It's a beautiful time of year in Japan - the cherry blossoms are in full bloom, and people are coming out of their winter, and stretching out in the sunlight of Spring...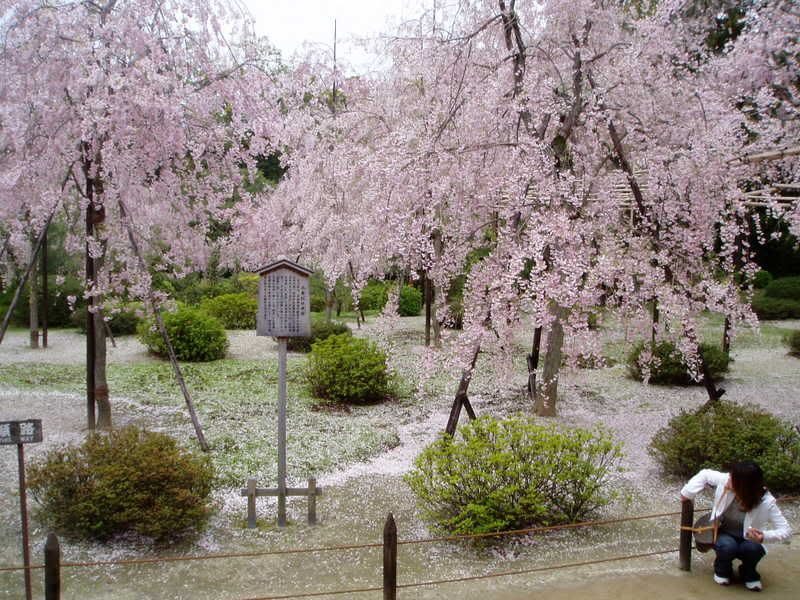 In late MAY/early JUNE, we plan to return to play in Korea again - this time 2 days in Pusan, and 2 days in
Seoul. My other assistant, Jeanne, who does everything Atusko does, only in Korean, continues to work her magic with the tour preparation, Korean MJD webpage, hashi.org translation, and keeping after my clumsy Korean studies!
In JULY and AUGUST, I'll be in the studio recording the rest of the new album for release right here in the good ol USA.
At the time of the album's release in SEPTEMBER, Michael J Downey and the World will be playing a series of shows up and down the West Coast in support of the new album through SEPTEMBER and OCTOBER.
-------------------------------------------------------------
Meanwhile, our non-profit organization, hashi.org, has launched a new, re-designed website! We'll be offering 3 scholarships through the year to help people take advantage of the cultural exchange opportunities listed on hashi.org.
Here's to 007!!!