Current mood:
rejuvenated
...in a word? PARTY!!! Actually, that was a few years ago.
These days, it's a little different. We finished up the tracks and the mixdown up in the SF bay area, and yesterday (Friday the 13th) I flew down to Hollywood with the master disk for mastering (that's where the geniuses make everything smooooooth and even for you to listen to, and line up the songs in the order they'll be on the final CD, etc.). I was so fortunate to have found Stephen Marsh - he's a real artist. He's worked with Jeff Beck, Incubus, Korn, Los Lobos, KebMo, et al, and he and his assistant, Stephanie, did an incredible job.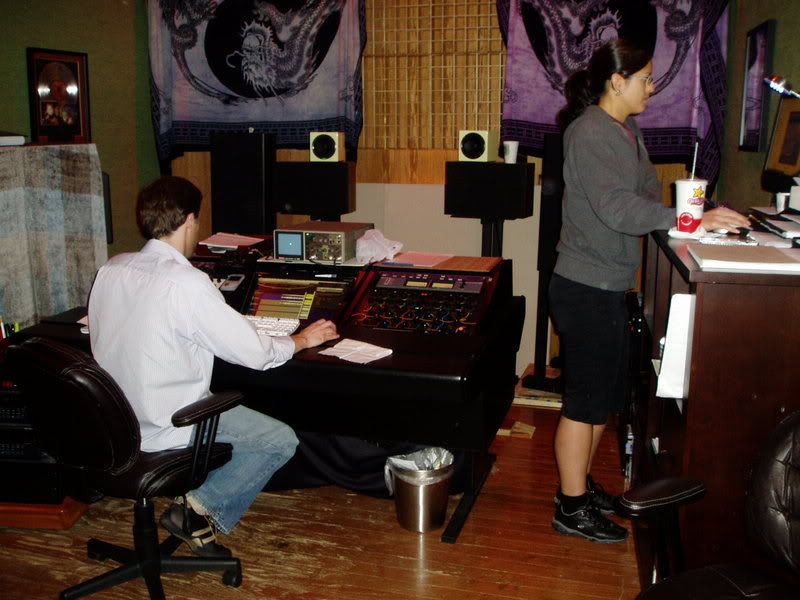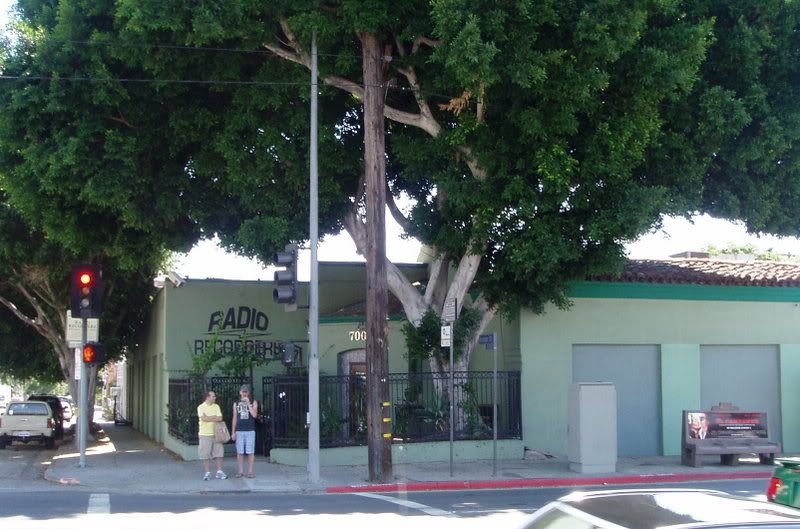 The studio was in this way cool 1920's building called Radio Recorders Studio Complex, and has housed working recording studios all this time - Count Basie, Elvis Presley, all of them recorded here. Man, the walls could talk... They were so good, I decided to duck out for an hour and go over the hill to DelOro studios and have a vocal lesson with my awesom vocal coach, April Diamond...
So when I got back, they were just finishing up, and I got to listen to it. It's one of those moments where months and months of work, boil down to this moment, and it just about brings a tear to my eye. They make it sounds SO good. So, after that, we packaged up the master, and the artwork files, and all the paperwork and Fedex'ed it off to the east coast, where the CD will be manufactured for all of YOU! Then I had dinner with Christina, the keyboard player in our band, who has just returned from a 5-week tour with Diego, playing huge arenas in Spain and Romania.
From there, I got on the highway with my rented car and headed north,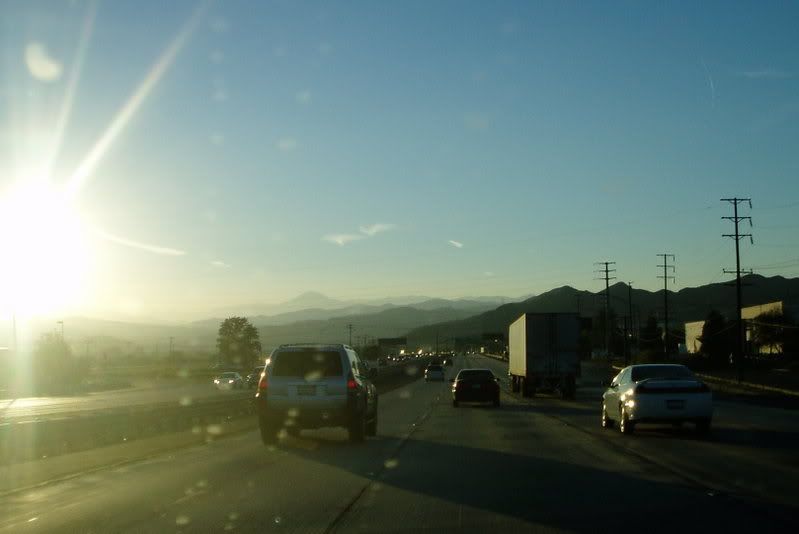 listening to the new tunes for a while, and then cracked out the iPod for a trip down memory lane, as I drove up to a vacation home I have in Lake Isabella - one of my favorite places on earth. And I want to invite you all to have a big weekend bash here someday!
I woke up this morning, and decided to do a hike up nearby Sunday Peak, a little over 8,000' elevation.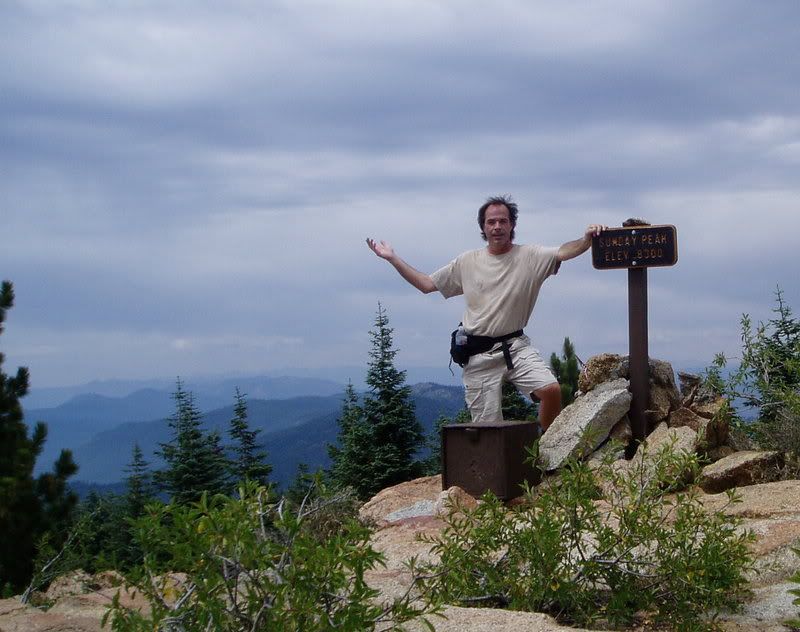 It's an amazing place to reach, and I don't think it's just the thin air of the high altitude, you really do feel close to heaven up there, man. You can just about see half of the mountains of California from this peak. Glad I brought my camera (and a Starbucks Iced Coffee, too
).
Later, I'm startin to feel it in my leg muscles, so I head to these hot springs, which are right on the Kern River. Yaaaaaaaaa....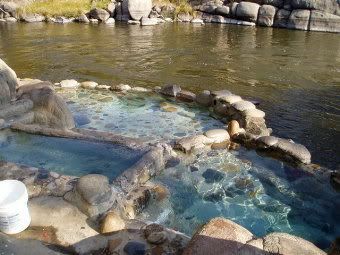 This is totally turning out to be just what the doctor ordered. And as I write this, a very cool sunset is happening over the lake...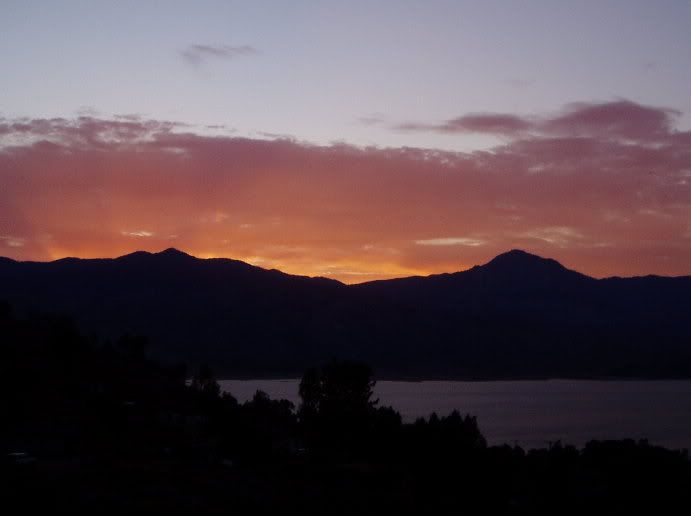 So, while it used to be sex and drugs and rock 'n' roll at a time like this, now it's... well...there's no drugs, anyway.
Hmm, I wonder what other musicians do at a time like this...