Thanksgiving Eve...
Looking back, on this night in history, I've watched the balloon animals being inflated in Central Park, NYC, helped a friend with an all-nighter Christmas decorating spree at Nordstrom's, and now this - my second, Thanksgiving Eve party.
It's hit-or-miss with many people heading out of town, or welcoming family from out of town, but still, many friends made the time to come over and celebrate.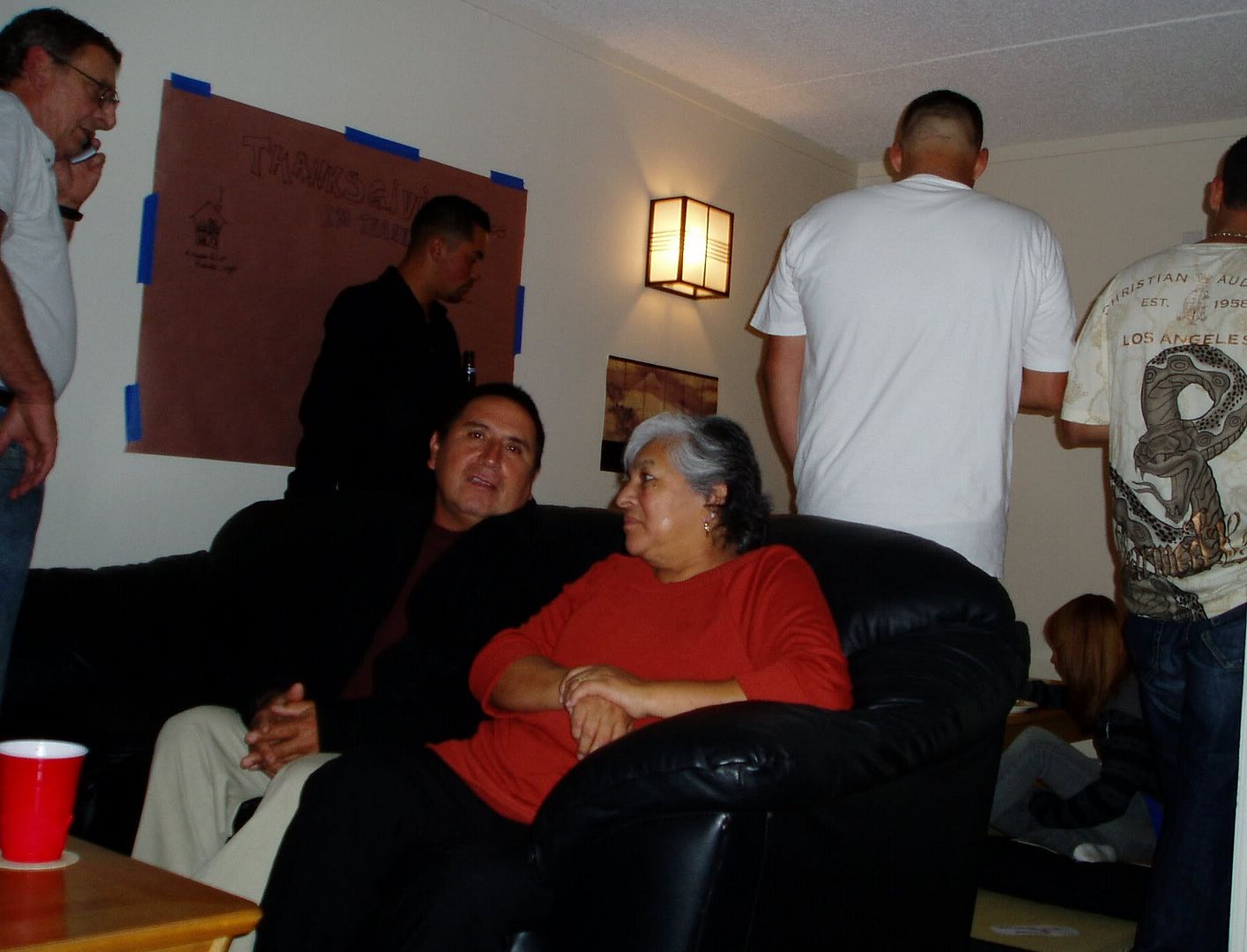 I kinda cheated on the dinner, and ordered from Gayle's, two weeks ago. They are the most awesome bakery in town, and put together an insane dinner, including pumpkin cheesecake for dessert...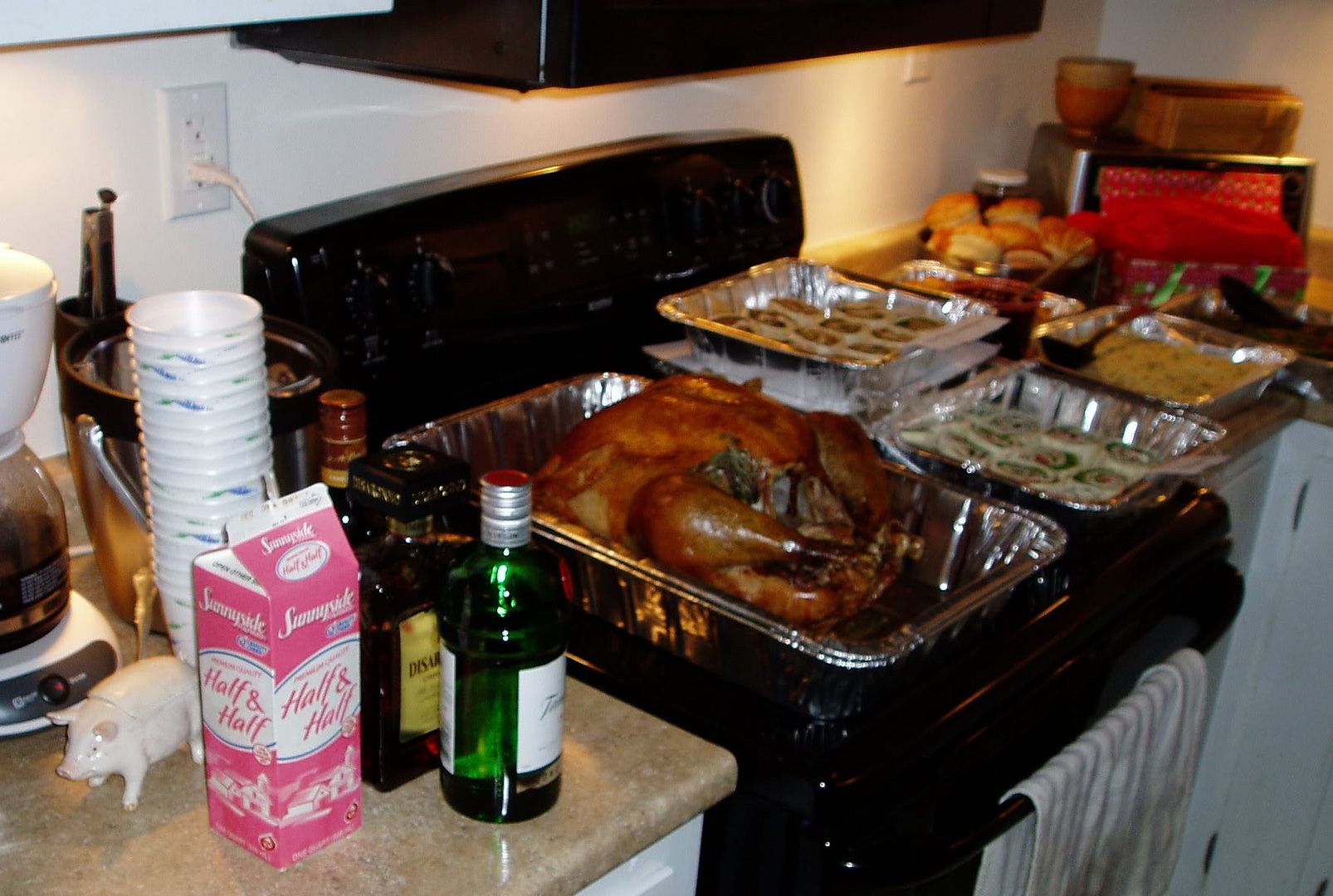 After the year we've all been through, it seemed only right to be grateful for the good things we do have in our life, and also, to be looking at 2008 in our rear-view mirrors!
So we 'vented' on the "I'm Thankful For..." list: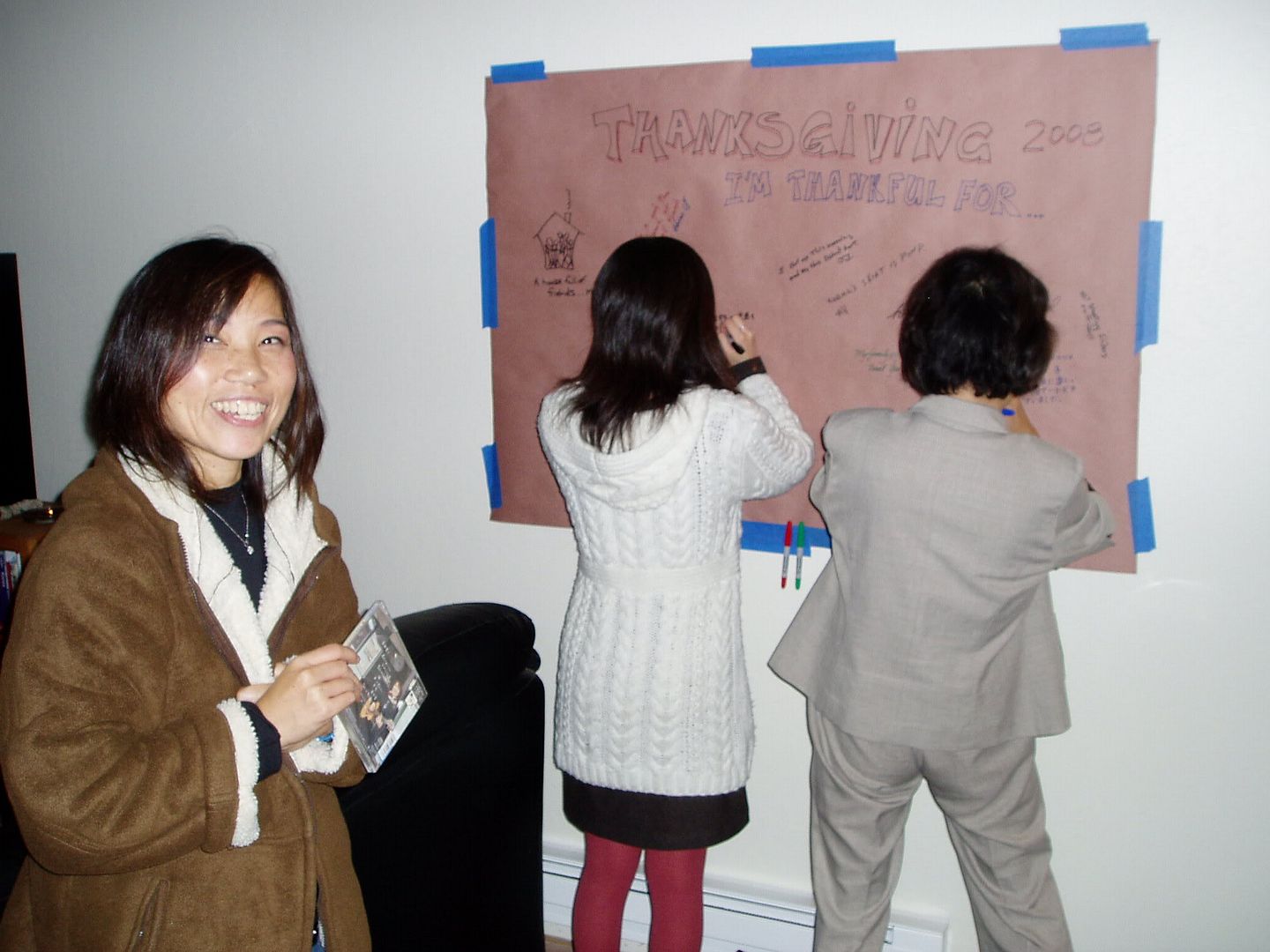 In the course of the evening, I was blessed to be able to practice my clumsy Spanish, Japanese, and even got to pull out the guitar to howl at the moon for a while.
My great thanks to friends that were here in person, and to those here in spirit. I look forward to the day where we on MySpace can have a "virtual" party with our friends from all over the world.
Happy Thanksgiving everybody!