Work, work, work... So far, 2008 has been all work and no play. I know, I should be grateful that I've got work during this "almost-a-recession." And I am, but finally I got to get away last weekend - President's Day weekend for 3 days.
So, I loaded up the car, called some friends, and got a room in San Francisco. The "W" is kinda all-style-and-no-substance, but it's pretty groovy, too.
day or night
The first night, I went to this unbelieveable, authentic, hi-end Japanese restaurant called Kappa. They don't advertise, no signs...but Japanese people, and SF dining scensters know about it. It's in Japantown...
Then we went to the new Yoshi's in SF right around the corner. They just opened this one after years of popularity with their Oakland location.
We saw George Duke there. He had a band of monster players, all great names in Jazz/Funk/Rock circles.
The next day, I went to the newly remodelled, newly opened DeYoung art museum:
A great mix of the classics, and though-provoking new stuff too. And still, I don't get Rothko, and still I look at Georgia O-Keefe and think "I need to get laid."
Anyhow, right around the corner in Golden Gate park is the Japanese Tea Garden. I'd never been there before...what a find!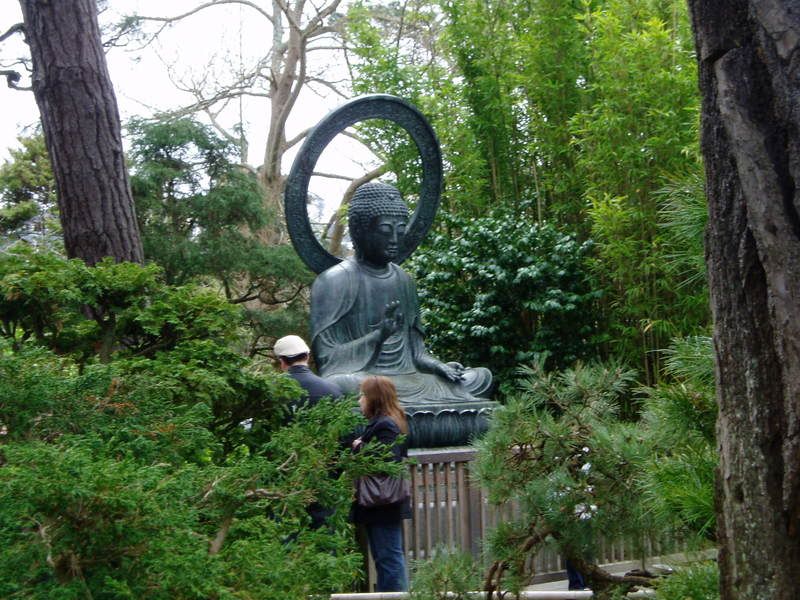 . On Monday, I went record-store slumming at Amoeba Records on Haight St. THE BEST record store in the world. Every time I go there I think of John Kusak and Jack Black in that movie High Fidelity...you know, the "too-cool-for-this" record store nerds. I always find 15 or 20 used CDs to replace old albums I used to have. (e.g. XTC, Psychedelic Furs, REM, etc.) And think, "oh, no, there gonna look at this stuff and give me that "You sure you didn't forget the REO Speedwagon and Styx records, dude?" But they're cool...
Finally, a leisurly drive down the coast back to Santa Cruz...
And life is good.